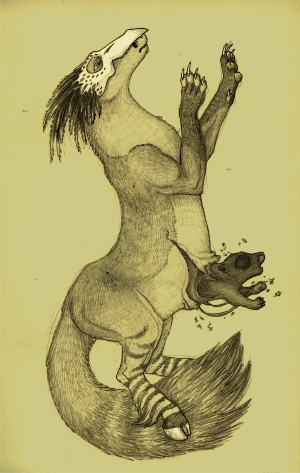 animals out of my head:
new born
playful
rabbit with snake
hyena cat
raccoon
gryphon
cougar
more rabbits
on the left You can see the drawing Mother (click for the bigger version on deviantart)

i like animals and drawing and a bit music and being excessive and being with hasi (mainly) and pretending to be insane or evil.
i don't like school (but that's over now) and being alone and seeing that i am dumb.

i'd like to perform on Your children's parties, too. just mail me at elino@gmx.de
but don't expect an answer.